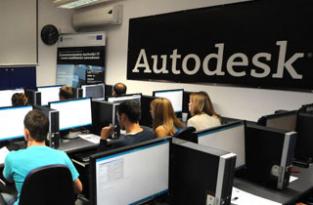 Portal W-A.pl prezentuje serię wywiadów ze znanymi architektami związanych z nowatorskim działanie w dziedzinie CAD - czyli Certyfikatami Autodesk. W tym tygodniu na nasze pytania odpowiedział arch. Maciej Skaza z pracowni APLUS Studio Architektury. Zapraszamy do lektury tego interesującego tekstu.
Firma Autodesk oferuje "Certyfikację Autodesk" niespełna rok, a Państwa całe zespoły projektowe posiadają już zdane egzaminy. Skąd decyzja o tak szybkim przystąpieniu do egzaminów?
To raczej nie tyle kwestia pośpiechu, co nadarzająca się sposobność stanowiła inspirację do przystąpienia do egzaminu.
Czy zatem uzyskanie "Certyfikatów Autodesk" było naturalną kontynuacją współpracy ze światowym liderem produkcji oprogramowania Autodesk porównywalnym z wykupieniem subskrypcji Autodesk, czy bardziej świadomym wyborem pod kątem poszerzenia referencji projektowych zespołu?
Uzyskanie "Certyfikatów Autodesk" w przypadku biura, w którym oprogramowanie to jest wykorzystywane od wielu lat stanowi potwierdzenie umiejętności zespołu w posługiwaniu się współczesnymi narzędziami wspomagającymi projektowanie.
Czy zdanie egzaminów przez ogół pracowników – architektów to większe uznanie w środowisku biur projektowych? [Chodzi to o relację i uznanie pomiędzy biurami architektonicznymi oraz samymi architektami].
Nie sądzę…
Czy jest to jednak ważniejsze w relacjach architekt – inwestor i zleceniodawca?
Zdecydowanie wymagania, jakie stawia przed biurem projektowym współczesny inwestor, wymagają pewnego standardu świadczonych usług. Komputerowe wspomaganie projektowania jest jednym z takich wymogów.
Czy po uzyskaniu certyfikatów zwiększyła się wydajność pracy firmy oraz pracowników?
Uzyskanie certyfikatów stanowi potwierdzenie już istniejącej wydajności i możliwości technicznych zespołu ludzi.
Światowe trendy egzaminacyjne i certyfikacyjne idą w swoim kierunku, a opinie profesjonalistów mówią niezmiennie, iż bardziej liczy się doświadczenie projektowe, aniżeli certyfikaty i tytuły jakie posiada projektant na wizytówce. Przykładowo w certyfikacji LEED samo posiadanie zdanych egzaminów nie jest jednoznaczne z praktycznym doświadczeniem projektowym – liczy się tam fakt zaprojektowania 10, 50, 100 budynków z certyfikatami LEED. Jakie jest zdanie Państwa na ten temat?
Zgadzam się w całości z powyższą teorią. Projektowanie architektoniczne to proces wymagający łącznego spełnienia wielu warunków. Sprawne posługiwanie się oprogramowaniem jest jedynie jedną ze zmiennych.
Czy przeprowadzili Państwo rozmowy z pracownikami przystępującymi do egzaminów? Jak pracownicy odbierają te wydarzenie – czy traktowane były jak obowiązkowe testy czy też jak sugeruje Autodesk – zwiększyły prestiż i szacunek między pracownikami oraz były źródłem osobistej satysfakcji każdego z osobna?
Inicjatywa przystąpienia do certyfikacji została przyjęta z aprobatą. Być może w przyszłości certyfikat stanie się to podstawą do zwiększenia możliwości…
Zakładając teoretyczne poszukiwanie pracownika – architekta projektanta – będzie dla Państwa ważniejsze jego doświadczenie praktyczne z poprzednich projektów i etatów czy też posiadanie omawianych dziś "Certfikatów Autodesk"? Czy chętniej przyjmą Państwo młodego projektanta z małym doświadczeniem i "Certyfikatami Autodesk" Professional (AutoCAD, Revit Architecture, 3ds Max) czy też doświadczonego architekta bez posiadanego żadnego certyfikatu znajomości oprogramowania Autodesk?
Każdorazowo wiedza kandydata, niezależnie od posiadanych certyfikatów i zaświadczeń, jest weryfikowana, nie tylko w odniesieniu do umiejętności wykorzystywania komputera w pracy.
Kierując pytanie w drugą stronę – czy pracownik projektant architekt – który nie zaliczy egzaminów będzie musiał zrezygnować z pracy w Państwa zespole, a może doszkalać się, czy też nie będzie to miało dla Państwa większego znaczenia?
Niezdany egzamin stanowi informację, że pracownik posiada braki w wykształceniu. Decyzja o dodatkowym szkoleniu, czy też ewentualnym zwolnieniu wynika także z szeregu innych czynników.
Na koniec najważniejsze pytanie – jak po krótce polecilibyście Państwo znajomemu zespołowi architektów możliwość uzyskania "Certyfikatów Autodesk"?
Istotnym w tym zakresie jest jeden parametr – certyfikacja oparta na jednorodnym, spójnym programowo egzaminie stanowi punkt odniesienia dla weryfikacji umiejętności zespołu ludzi w zakresie komputerowego wspomagania projektowania.
APLUS Studio Architektury to niewielka pracownia architektoniczna z młodym zespołem architektów. Swoją działalność rozpoczęła w 1994 roku. Wykonuje projekty na terenie całego kraju, głównie w Krakowie, o różnorodnym charakterze i stopniu skomplikowania – od wnętrz mieszkalnych, przez domy jednorodzinne, budynki wielorodzinne, komercyjne, a także zespoły urbanistyczne. Przygotowuje pełną dokumentację projektową na wszystkich etapach jej opracowywania, jak również uzyskuje stosowne uzgodnienia i pozwolenia. Jak sami mówią – na tle wielu różnorodnych projektów – niezwykłym było projektowanie kilkunastu restauracji, barów i klubów. Każdorazowo projekt, niezależnie od lokalizacji, stopnia skomplikowania, zakresu, stanowi wyzwanie projektowe. Wszak architektura to nie tylko zawód, ale także sposób życia.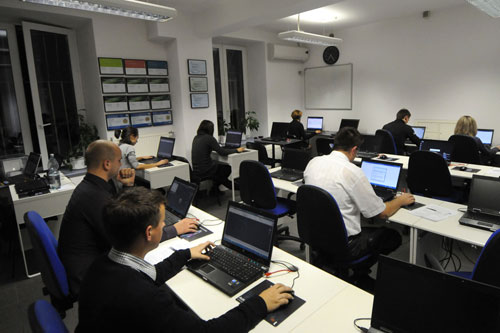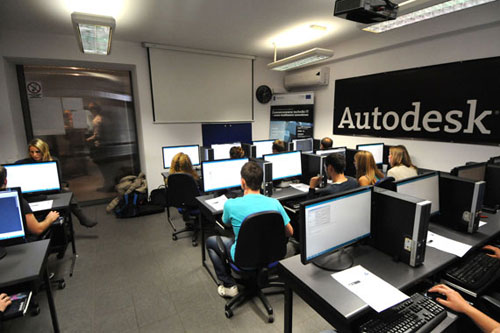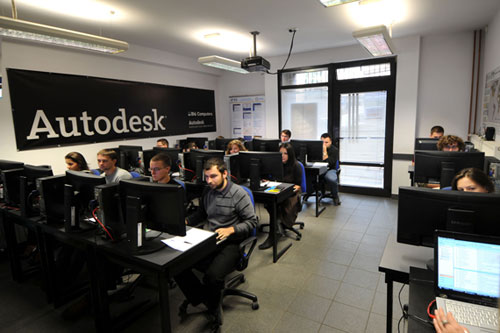 Foto: Biś Lisowski