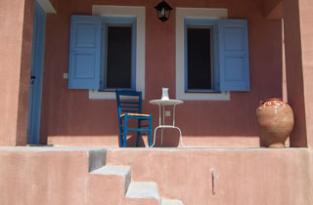 Urozmaicenie jest pożądane. Dlatego deweloperzy coraz częściej oferują mieszkania nie tylko z balkonami, ale także tarasami i ogródkami. Na co się zdecydować?
Czasy, w których wszystkie mieszkania były takie same, mamy już dawno za sobą. Nieruchomości różnią się nie tylko liczbą pokoi czy powierzchnią, ale także różnymi dodatkami. Niektóre wyposażone są w balkony (bardziej tradycyjnie), inne oferują swoim mieszkańcom przestronne tarasy. Można także kupić takie, do których przypisane są ogrody. Na co się zdecydować, w takiej mnogości możliwości?
Z ogrodem tylko na parterze
Kuszącą opcją wydaje się dodatkowy ogród. Wielu z nas marzy przecież o tym, żeby w letnie wieczory siadać z kieliszkiem wina na trawniku pod drzewem, i rozkoszować się zachodzącym słońcem. Dlaczego by nie zdecydować się na coś, co nam to umożliwi – i to w mieście?
Pomysł jest przedni. Ma jednak dwie zasadnicze wady.
Po pierwsze, kiedy będziemy siedzieli z naszym winem przed domem, za naszymi plecami, kilka lub kilkanaście metrów wyżej, będą inni – którzy takiej możliwości nie mają. Czy będziemy czuli się komfortowo wiedząc, że na nas spoglądają? Że wiedzą, kiedy i z kim robimy grilla i jak bawimy się z dziećmi?
Po drugie, dodatkowe ogródki dostępne są tylko do mieszkań na parterze. Co oznacza, że musimy brać pod uwagę wszystkie konsekwencje takiego wyboru. Od gorszej izolacji cieplnej, przez większy hałas i bród nanoszony przez przechodzących pod naszymi drzwiami, aż po gorsze perspektywy odsprzedaży mieszkania. Jak zawsze – coś za coś. Chyba, że…
Taras kosztem powierzchni mieszkalnej?
Chyba, że zdecydujemy się na kupno mieszkania z dużym tarasem. Deweloperzy coraz częściej oferują tego rodzaju lokale. Zwykle znajdują się one na wyższych kondygnacjach, tam gdzie możliwości wygospodarowania dodatkowej przestrzeni jest więcej. Odpadają problemy z ciekawskimi sąsiadami, dochodzi potencjalnie fascynujący widok miasta z góry.
Jest tylko jedno ale. Ponieważ nie stawia się u nas budynków rozszerzających się na wyższych piętrach, taras będzie wygospodarowany kosztem powierzchni mieszkalnej. Może się okazać, że lokal w niego wyposażony będzie miał o jeden pokój mniej.
Czy to problem? Zależy, dla kogo. Jeśli ktoś szuka mieszkania dla rodziny, liczba pokoi będzie miała kluczowe znaczenie. W przypadku pary – już nie koniecznie. Czy jest jakaś alternatywa?
Balkon: ciasny, ale własny
Jest – to balkon. Może i ciasny, ale nie zabierający dodatkowej powierzchni, dostępny do mieszkań każdej wielkości i na wszystkich piętrach. Dobrze znany, oswojony, wpisujący się w pejzaż naszych miast tak samo, jak billboardy reklamowe.
Minus? Mały rozmiar. Na balkonie nie urządzimy nawet małego party. Nie zrobimy grilla ani nie postawimy dziecku huśtawki. Z drugiej strony…
Uwaga: na co będziemy patrzeć?
W większości przypadków i tak mniejsze znaczenie ma to, gdzie ustawimy leżak czy krzesełko, a to – na co będziemy patrzeć. Po co nam taras, jeśli widok będzie zasłonięty przez stojący obok wysokościowiec? Na co komu ogródek, jeśli będzie z trzech stron otoczony blokami?
Artykuł powstał we współpracy z Partner Capital