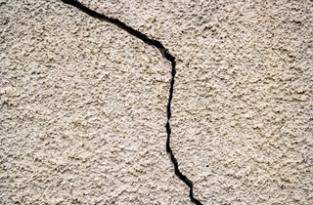 Początki wykorzystania iniekcji strumieniowej w celu wzmocnienia gruntów sięgają lat 70. Technologia ta powstała w Japonii, a w Polsce stosuje się ją od lat 90. Na czym ona polega i kiedy jest konieczna?
Na czym to polega
Zadaniem iniekcji strumieniowej jest wzmocnienie podłoża gruntowego. W tym celu grunt mieszany jest z zaczynem wtłaczanym pod wysokim ciśnieniem. W efekcie oddziaływania strumienia iniektu naturalna struktura gruntu zostaje zniszczona, a częściowo również zamieniona, dzięki czemu można uzyskać kompozyt charakteryzujący się dużą wytrzymałością, przy jednoczesnym zachowaniu małej przepuszczalności. Jako środek stabilizujący najczęściej wykorzystywany jest zaczyn cementowy, ale firmy zajmujące się iniekcją gruntową stosują również inne substancje, np. na bazie żywicy syntetycznej, czy iniekty z dodatkiem bentonitu. Oprócz tego do wzmocnienia spoiwa używane są popioły lotne, a także środki skracające czas wiązania.
Kiedy stosowana jest iniekcja?
Iniekcja gruntowa jest przydatna w sytuacji, kiedy istnieje konieczność naprawy bądź stabilizacji uszkodzonych konstrukcji budowlanych, a także dróg czy mostów. Dzięki niej można zminimalizować ryzyko katastrofy budowlanej. Jakie są przyczyny uszkodzeń budowli, które można naprawić wykorzystując iniekcję? Jednym z najczęściej popełnianych błędów podczas wznoszenia obiektów jest naruszenie gruntu, które z kolei powoduje zmianę jego parametrów nośnych, a tym samym osunięcia. Bardzo często opadanie gruntu jest wywołane przez wymycie gruntu, np. w wyniku pęknięcia rury kanalizacyjnej. Inne przyczyny to źle ukształtowana konstrukcja fundamentów oraz prace ziemne prowadzone w pobliżu budynku. Zaniedbania na etapie budowy mogą doprowadzić do katastrofy, w której nierzadko giną ludzie, a zastosowanie iniekcji gruntowej pozwala im zapobiec poprzez stabilizację podłoża. Warto również wspomnieć, że ta metoda stosowana jest sukcesywnie w miejscach trudno dostępnych, gdzie z różnych powodów nie ma możliwości użycia ciężkiego sprzętu. Dzięki temu w krótkim czasie można usunąć przyczynę groźby katastrofy budowlanej i przywrócić budynek do funkcjonowania.
Zalety iniekcji strumieniowej
Jedną z największych zalet iniekcji strumieniowej jest fakt, że z powodzeniem można stosować ją we wszystkich rodzajach gruntu, a przeszkody nie stanowią nawet stare fundamenty, duże kamienie czy gruz. Powstały w wyniku wykorzystania tej metody kompozyt charakteryzuje się dużą wytrzymałością na ściskanie i jednolitą strukturą. Technologia iniekcji strumieniowej pozwala wzmocnić już istniejące fundamenty bez konieczności ich wcześniejszego demontażu. Prace iniekcyjne nie wywołują drgań podłoża, dzięki czemu mogą być prowadzone bezpośrednio tuż obok istniejących budynków nie wpływając na ich strukturę – metoda ta doskonale sprawdzi się więc w ciasnej zabudowie miejskiej. Ponadto tempo prac postępuje szybko, co zdecydowanie przemawia na korzyść tej technologii.
Szukasz profesjonalnej firmy zajmującej się iniekcją strumieniową? Sprawdź ofertę Cover.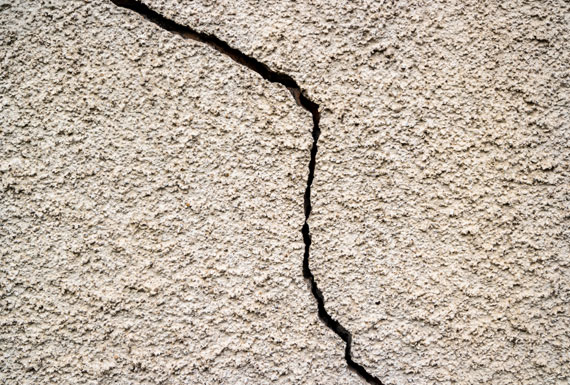 Wasze opinie
Dodaj komentarz:
Jak wstawić obrazek lub link do komentarza?
Drogi Czytelniku W-A.pl - w komentarzach w W-A.pl możesz wstawić zarówno linki jak i obrazki z zewnętrznych serwerów.
Aby wstawić aktywny link wpisz przed nim znaki [www], a po nim [/www] np. [www]www.w-a.pl[/www]
Aby wstawić obrazek wpisz przed jego adresem znaki [img], a po nim [/img] np. [img]www.w-a.pl/obrazek.jpg[/img]
UWAGA: Szerokość "cytowanych" obrazków może wynosić maksymalnie 570 pikseli. Wszystkie większe formaty nie będą wyświetlane.
W razie pytań i problemów piszcie do nas portal(at)w-a.pl
Redakcja W-A.pl nie odpowiada za treść opinii wyrażanych przez internautów piszących na stronach W-A.pl